Chocolate Tastes Good
(參考教案 – 以英文學齡2年以上學生為例)
Suggested Teaching Procedure:
1. Warm up – Introduction of chocolate + song (5 mins)
▲Song - Chocolate Song Sing Along


Steps:
Show some pictures of chocolate and introduce what chocolate is and how the chocolate is made from.
Play the chocolate song and discuss students after the video.
2. Story time – Read the story (10 mins)
Steps:
Ask some leading questions from the book cover.
Play the audio of the story first time.
Read and ask students to repeat after the story by Live Pen.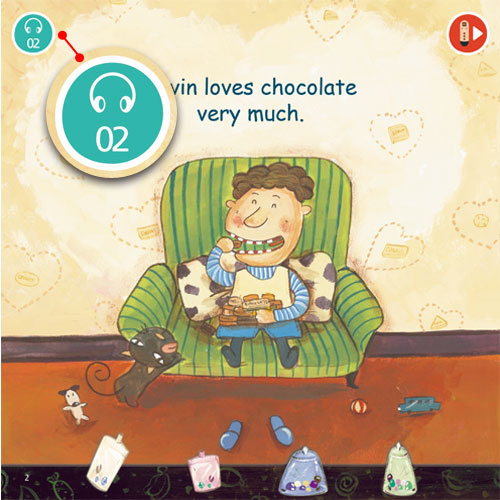 3. Activities – Worksheets + Role play + Games (20 mins)
Steps:
Discuss the worksheet with students.
Go through the answer with students.
Choose some students be the characters of the story; students may make their own words from the story.
Prepare some chocolate and a pair of chopsticks. Then put all the chocolate into one plate. Students need to try to move all the chocolate to the empty plate. See which team can move all the chocolate faster. The team can finish in shorter time is the winner.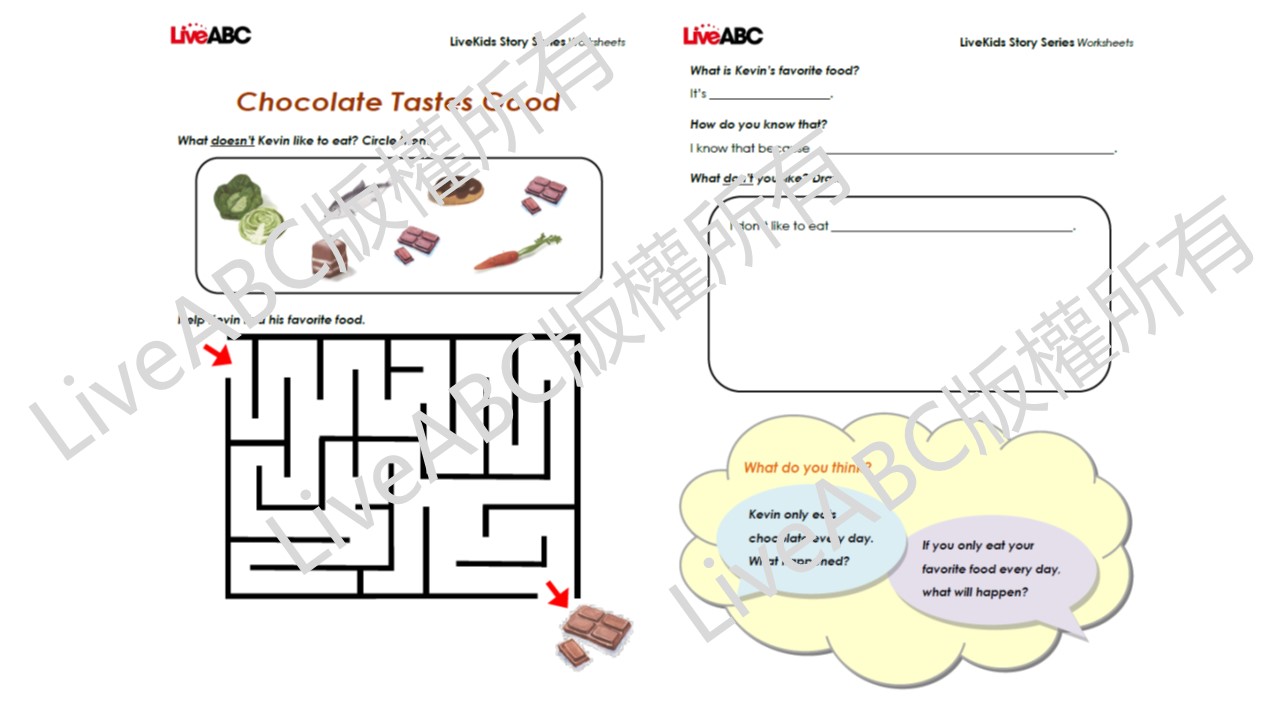 4. Wrap up – Ask some wrap up questions (5 mins)
Steps:
Ask some wrap up questions. For example,
When can we eat chocolates?
Can we only eat chocolate for three meals?
Is it good to have chocolates every meal?
How do you feel when you can eat chocolate for three meals?
What else do we need to eat every day?
Discuss the answers with students.
-------
※此繪本為LiveABC出版之
《
LiveKids英語生命教育故事繪本(一)》

當中的

Story 2

,欲購買此套書及相關配套請登入

【購買教材】

專區,或可上

LiveABC官網

直接訂購。